Long Island based Bar and Bat Mitzvah photographer Ellen Wolff is an established New York social events photographer. Serving the New York metropolitan area including all of Long Island, The Hamptons, and Westchester.
The number one reason I put my heart and soul into to capturing Bar/Bat Mitzvah's the way I do is, I am doing this for future generations of your family. You might not realize this as you begin to search for the best photographer to create your family portraits and capture your party. I know this and I want you to know it too. The photos I make for you will get better with age. The family heirlooms I create for you will become more important and valuable to you and your family over time. This is why I offer the best albums available and the best fine art products you'll find available anywhere.
In addition to formal family portraits take in the Temple, at the bima, I offer casual portrait that can take place anywhere. I have met my families on Fire Island for portraits with the family dog, at parks and I can also set up in your home and do a portfolio of portraits of your child, such as these of a beautiful Bat Mitzvah girl. Pre Bar and Bat Mitzvah portrait sessions can also be used for custom party favors and signing boards.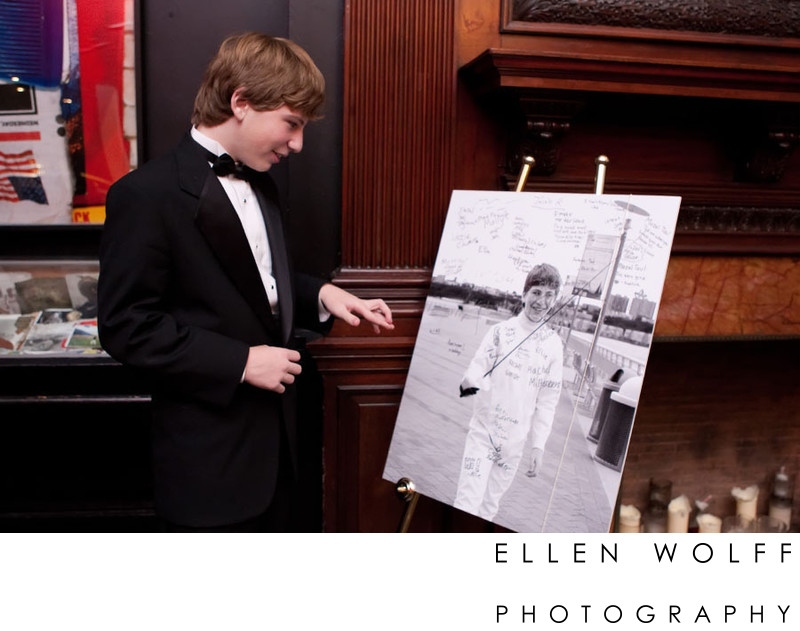 Fencing portrait used as a signing board image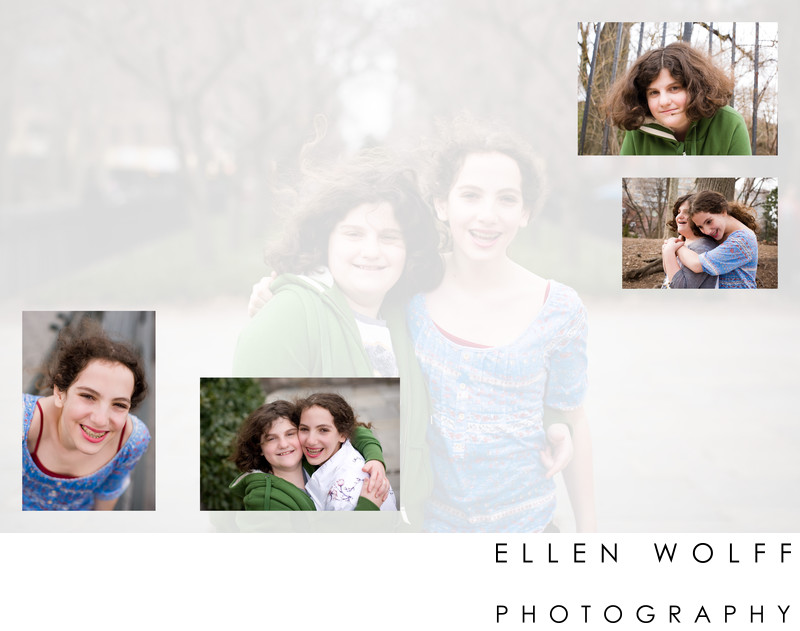 Twin sister's photographed in Carl Shurz Park for their B'not Mitzvah signing board